A CENTURY OF ACQUISITIONS
Among the works donated by the Society of Friends to the museum, discover a masterpiece every week.
Through the variety of forms and techniques of these symbolic works or these everyday objects, discover like Henri Cernuschi during his great journey, the history of the great Asian civilizations embodied by China, Japan, Korea or the Vietnam, from antiquity to the present day.
Join us for other acquisitions.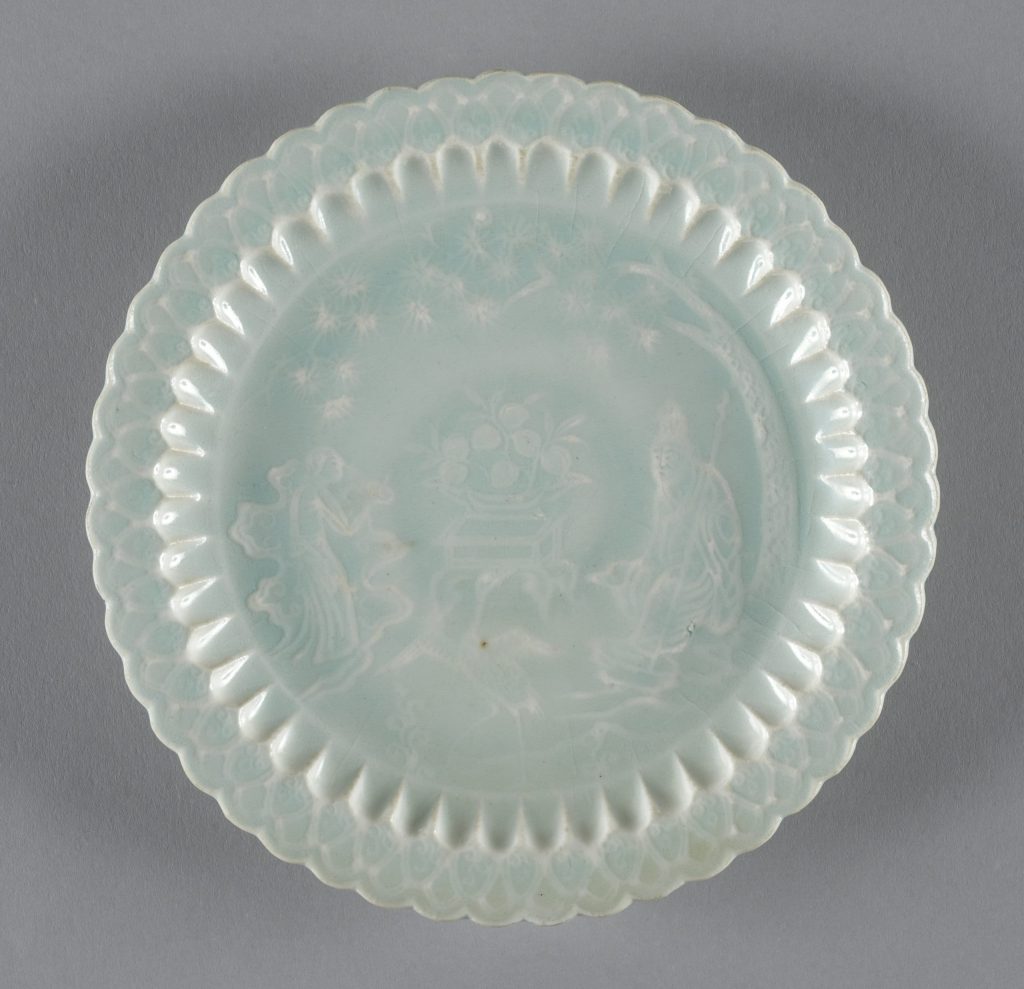 Horizontal PLatform
Horizontal PLatform
Porcelain with qingbai (white-bluish) glaze, Jingdezhen kilns, Jingdezhen Municipality (Jiangxi), Southern Song dynasty (1127-1279), China
H.3 cm; D.20,04 cm (lip)
MC 9931
Gift of the Society of Friends of the Cernuschi Museum, 1996
Photo credits:
© Paris Museums / Cernuschi Museum