2016: Cheng Pei, Four egrets on a branch.
1730s
ink on silk, 111,3 x 89,2 cm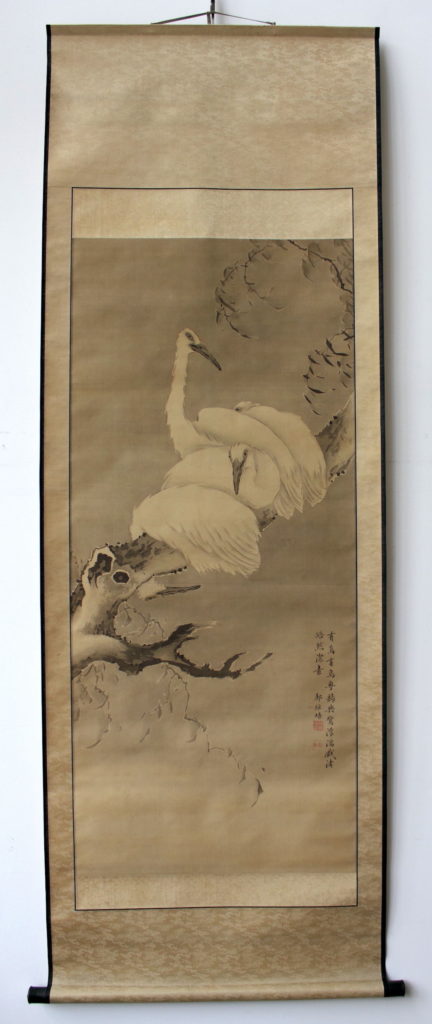 Cheng Pei is a Chinese artist born in Yangzhou in the early 18th century. However, it is known today only for works produced outside China. Student of Shen Nanpin (to 1682- after 1760), he actually accompanies him to Japan in 1731 and seems to stay there when his master, one of the most outstanding symbols of artistic exchanges between China and Japan during Edo era, returns to China two years later.
Cheng Pei is also an embodiment of the vigor of these cultural transfers, although in different ways. The present work indeed testifies to the incorporation by Cheng Pei of the codes of Japanese painting as well as underline it the composition based on an oblique and the background covered with a light wash on which the egrets stand out in reserve. On the other hand, the spirit of this painting remains profoundly Chinese by the affixing of a colophon reproducing a poem from the Tang period (618-907), while Japanese painting very readily accepted the creation of naturalistic subjects released from any justification of a literary nature and tended to reduce the texts inscribed on the works to their simplest expression, even to the signature of the artist.