CELEBRATING THE ARTS OF JAPAN
Celebrating the Arts of Japan - The Mary Griggs Burke Collection.

October 20, 2015-July 31, 2016 at the Metropolitan Museum (223-231 Galleries).

This tribute to a great collector reveals the distinctive features of Japanese art as viewed through the lens of fifty years of collecting: the sublime spirituality of Buddhist and Shinto art; the boldness of Zen ink painting; the imaginary world Tale of Genji and classical Japanese literature; the sumptuous colors of bird-and-flower painting; the subtlety of poetry, calligraphy, and literati themes; the aestheticized accoutrements of the tea ceremony; and the charming portraiture of courtesans from the "floating world" (ukiyo-e).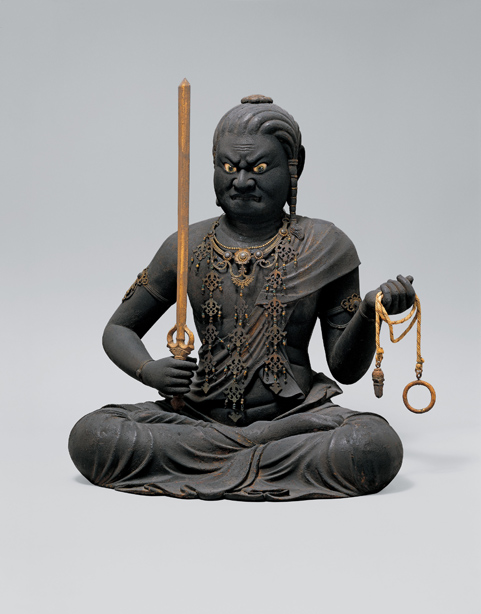 Kaikei (Japanese, active 1183-1223). Fudō Myōō, early 13th century. Kamakura period (1185-1333). Japan. Lacquered Japanese cypress (hinoki), color, gold, and kirikane, inlaid with crystal; H. 21 in. (53.3 cm). © The Metropolitan Museum of Art, New York, Mary Griggs Burke Collection, The Gift of The Mary and the Jackson Burke Foundation, 2015 (2015.300.252)